Economic Development
Lyons is a historic community that is actively encouraging redevelopment of existing land. The Village values high-quality development and is always seeking to improve the quality of life for its residents. Lyons is an excellent location for all retail, commercial, and industrial businesses.
Three major arterial roads (Harlem Avenue (Rt. 43), 1st Avenue (Rt. 171), and Ogden Avenue (Rt. 34)) run through the Village, as well as historic Route 66 (Joliet Road). Utilizing these major arterial roads, businesses can easily access Interstates 55, 294, and 290/88. In addition, the Village is a 10-minute drive from Midway Airport and a 30-minute drive from O'Hare Airport. The Village is also close to rail facilities located in the cities of Chicago and Cicero.
The Village is located approximately 12 miles southwest of the Chicago loop and is home to 10,729 residents (2010 Census). There are 4,032 occupied housing units in the Village. The median family income in the Village is $51,384, and the median household income is $44,306. The percent of Village residents in the labor force is 67.4%, which is higher than the national average of 63.9%.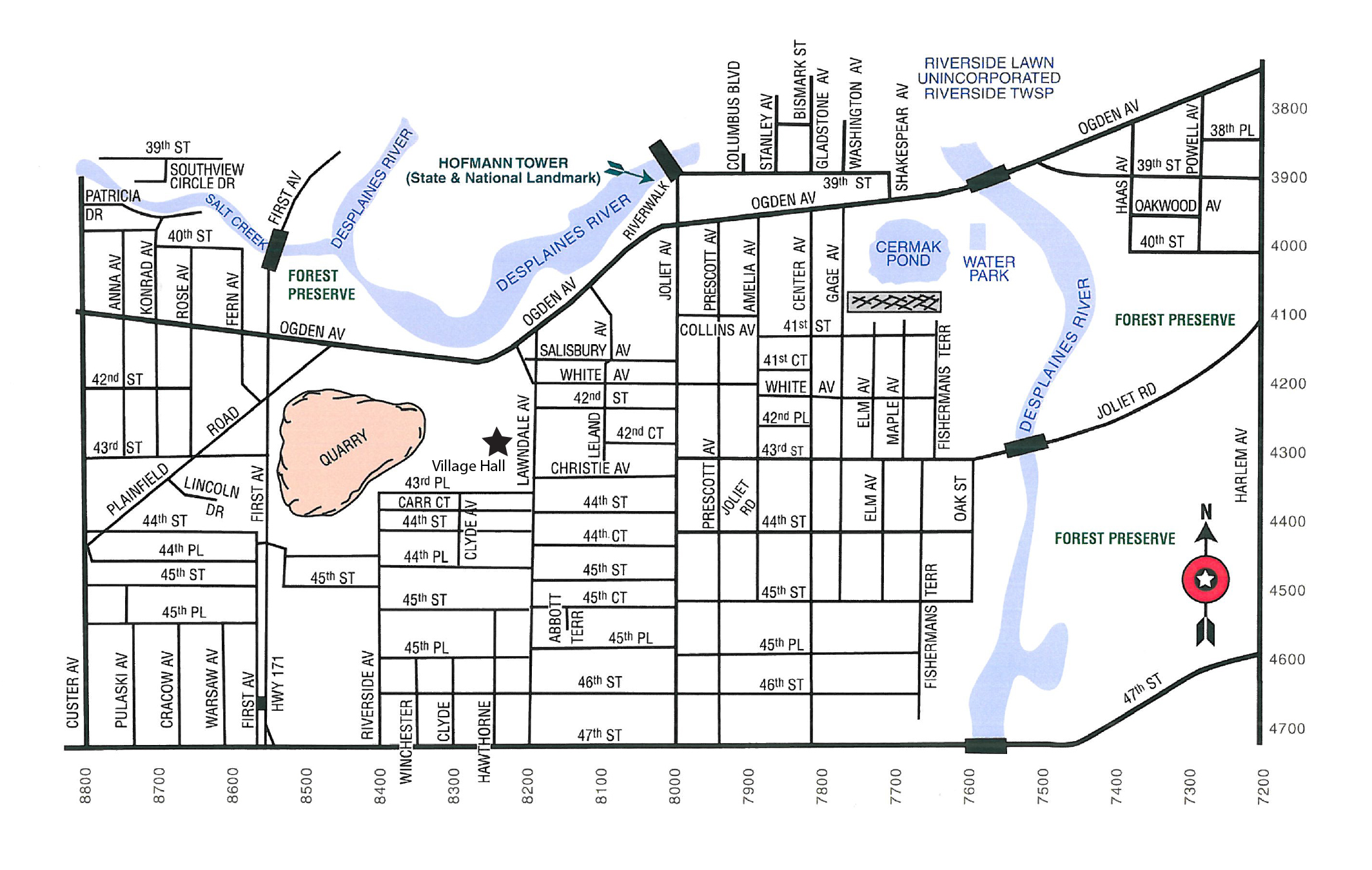 Looking for More Information?