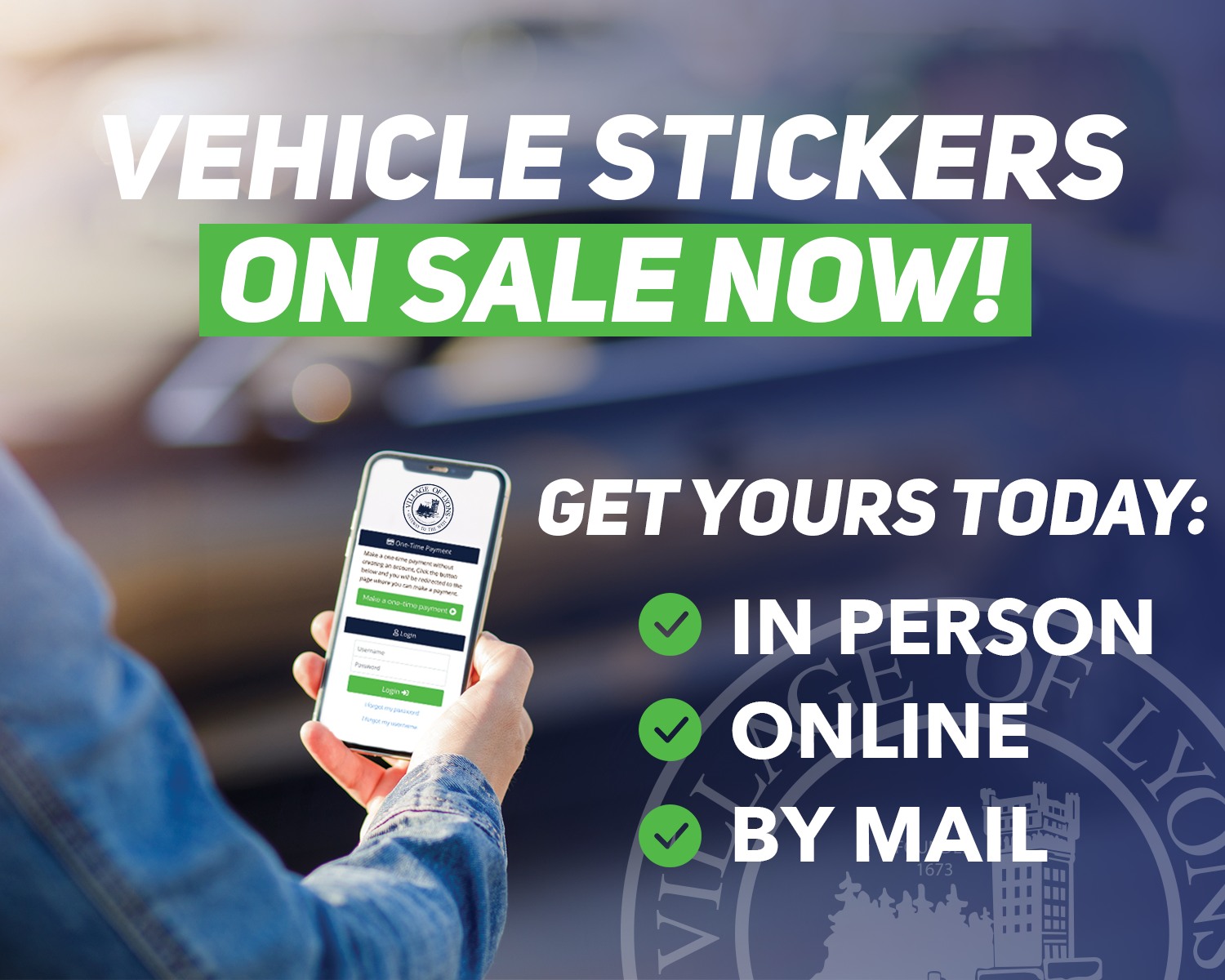 2023-2024 Vehicle Stickers are now on sale! All stickers are $40 regardless of the type or size of the vehicle. They can be purchased in person at the Lyons Village Hall, by mail, or online at:
https://magic.collectorsolutions.com/…/village-of-lyons
Senior and handicap discounts are available with valid documentation and must be purchased in person.
Reminder: Stickers must be purchased by Friday, June 2, 2023, to avoid late fees. If you have any questions please call the Village Hall at (708) 442-4500.